Silvertine Hunting Estate
1000 Acres of Hunter's Paradise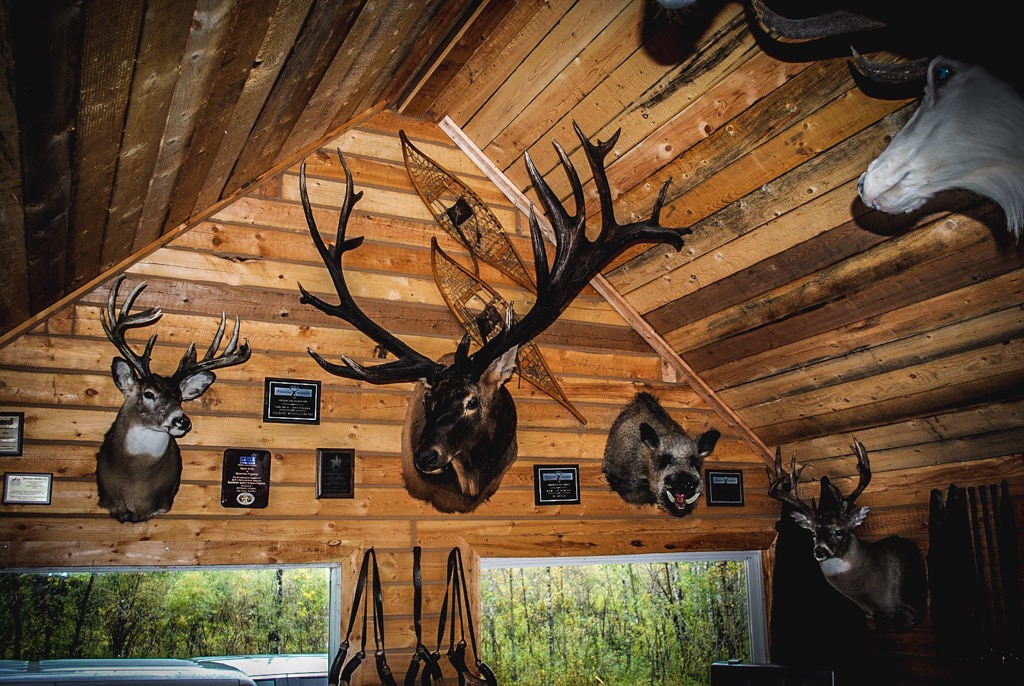 Silvertine Hunting Estate
The Silvertine hunting estate is located in the northern part of Saskatchewan Canada. This beautiful property boasts over 1,000 acres of hunter's paradise. The terrain is quite diverse with rolling hills and meadows, and consists of large amounts of mature forest and dense brush scattered with many streams, springs and wallows. It is challenging and a real pleasure to hunt. The estate is especially beautiful in the fall when the leaves turn color.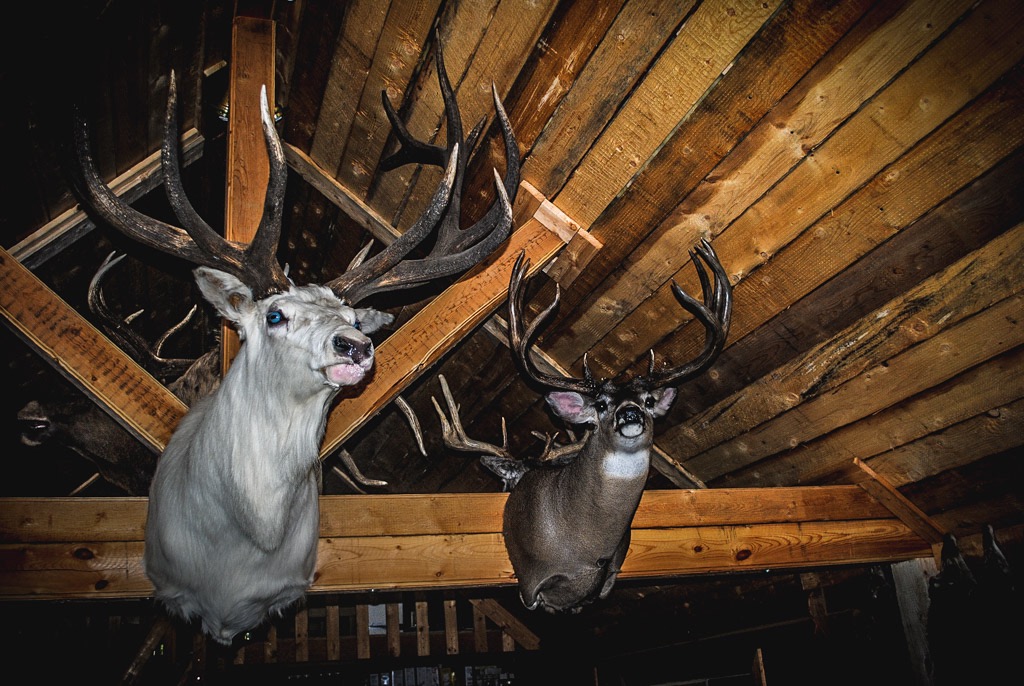 The Lodge
The main lodge is a modern rustic log cabin. It is very comfortable and the walls are decorated with some of the most amazing trophies you will see in a single room. In addition to the main lodge there are two separate log cabins that are roomy and have wood stoves for those chilly nights.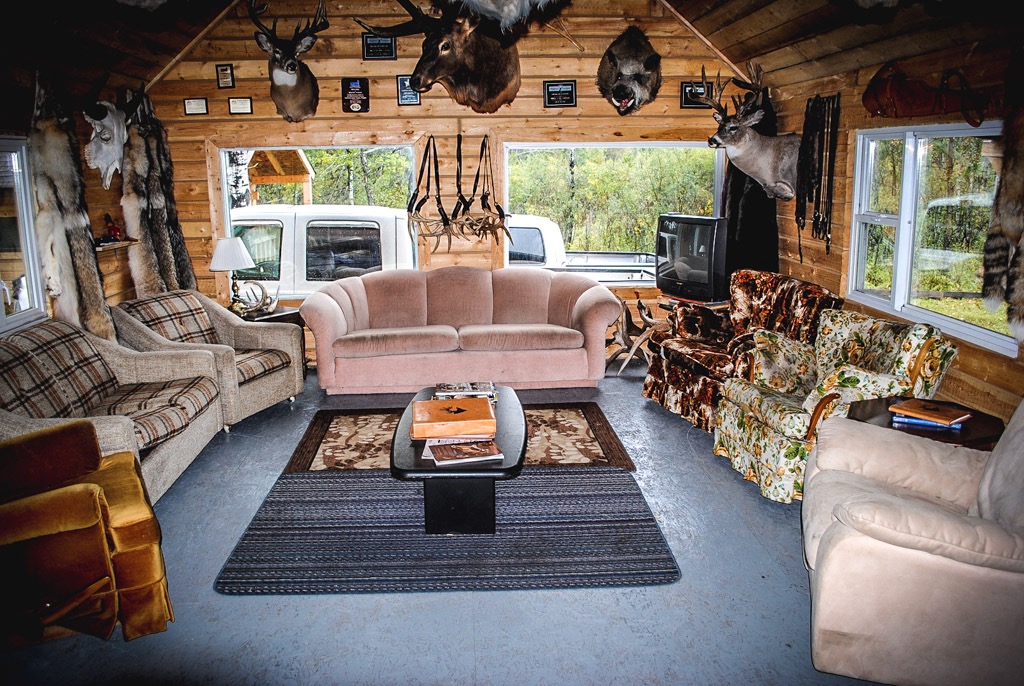 The Host
Steve Rahn and his wife Catherine are the owners of the Silvertine Ranch. Steve is the main guide and manager of the operation. He is an extraordinary professional with over 25 years' experience. Steve has worked with some of the biggest names in the industry and has outfitted and guided in the wildest lands Canada has to offer. He is a published writer and an accomplished mentor. In addition to these credits he also makes a mean pasta dish. He is a pleasure to hunt with.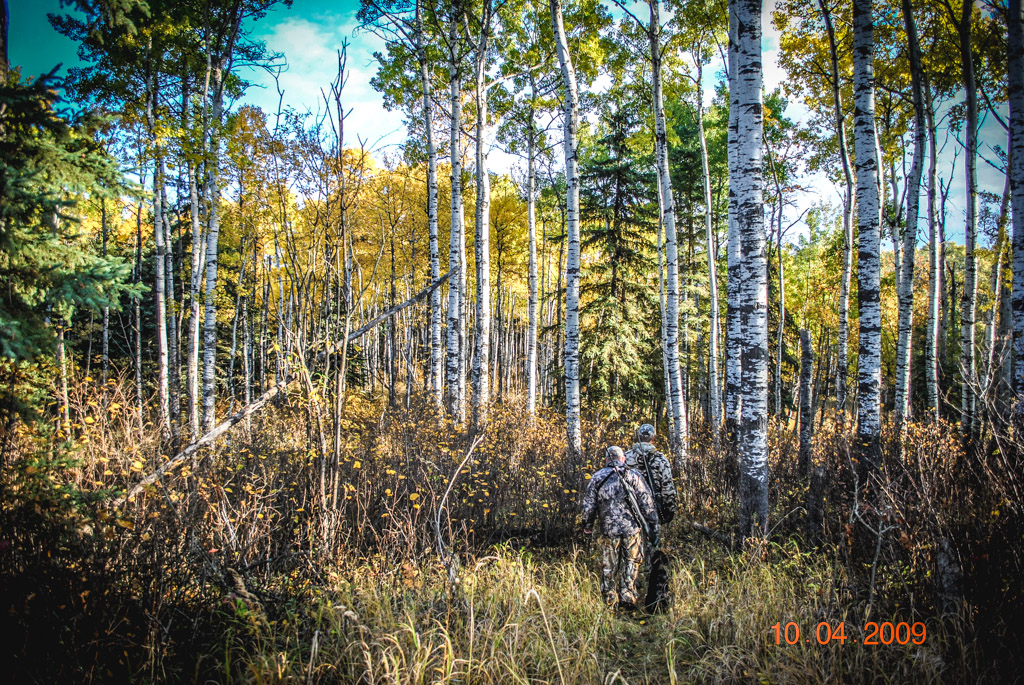 Hunting
Although this is a ranch/estate hunt I can't emphasize enough that this is a hunt and not merely a shoot. It is a combination of the terrain and the animals that make Silvertine challenging. The animals are quite spooky and stealthy strategies are required. The hunting style is walk, spot and stalk. Putting a stalk one of these magnificent trophies is an experience you won't soon forget. There are two blinds on the property which are primarily used for early season Whitetail.
Silvertine Ranch Rates 2018
The rates are inclusive of:
Four nights, three days accommodations. Bedding, food and non-alcoholic beverages
Experienced guide services.
Field Preparation of meat and trophy
SCI scoring with photos taken
Initial export permits if required
Silvertine Lodge Current Rates for 2018
in USD
Cow Elk Hunts - as a second species
New: Rag-Horn Bulls, 2-year-old (spike-small 5 points)
Management Bulls: All Bulls 6x6 (limited) 300"-350"
Bronze Trophy Ranch Hunt: 351"-390"
$7,900.00 (Book by April = $6,900.00)
Silver Trophy Ranch Hunt: 391" – 420"
$9,900.00 (Book by April = $8,900.00)
Gold Trophy Ranch Hunt: 420" – 450"
$12,900.00 (Book by April = $11,900.00)
Special Consignment Bulls are available up to 600"
please call for availability & pricing
European Buffalo (Wisent) Hunts
A rare opportunity to hunt a very unique specie of Buffalo in Saskatchewan. The European Buffalo is a forest dwelling animal originating from Poland and Belarus. Mature bulls can weigh up to 2000lbs and stand 6.5ft at the shoulder.Their wild instinct to hide and flee make them a very challenging hunt. After many years of heard development these rare animals are no available for hunting. We will offer 2-3 trophy bulls per year to hunters and they will very likely go top 10 SCI.
in USD
in USD
Bronze Whitetail Hunt: up to 179"
$7,900.00 (Book by April = $5,900.00)
Silver Whitetail Hunt: 180"-250"
$9,900.00 (Book by April = $7,900.00)
$9,900.00 (Book by April = $7,900.00)
Typical = $14,900.00 (Book by April $11,900)
Elite Whitetail Hunt: 205" Typical & 300" Non-Typical
in USD
Plains and Woods Bison Bulls: Minimum 10 yrs old, Gold Medal Horns, 2400lbs
$9,900.00 (limited Supply)
Other Exotic Species
All animals are trophy class
in USD
European & Armenian Mouflon
Afghan Urial Sheep (25-35")
Iranian Red Sheep (25-35")
in USD
in USD
Trophy Black Belly Corsican Ram (35-39")
Trophy Black Hawaiian Ram (35-39
Trophy Texas Dall Ram (30-35")
Get in Touch
Your adventure is an email away. Contact us now.